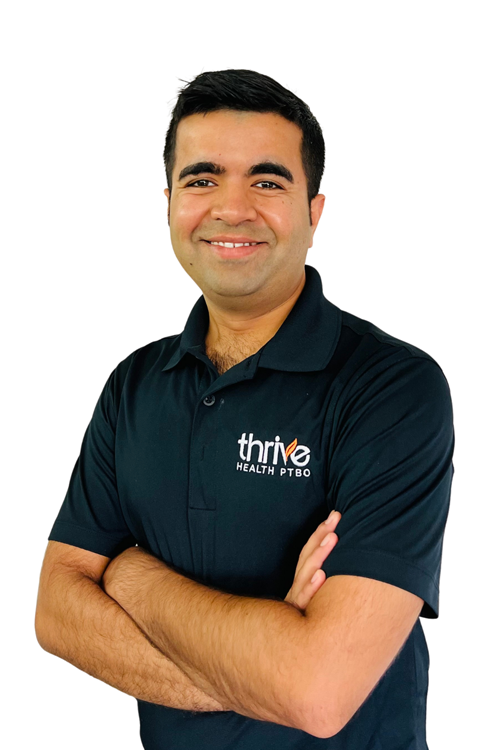 Manish Jagwani
Physiotherapist
My goal is to help you find life-long health and for you to feel empowered in choosing daily actions and movements that move you towards your goals. I believe in a team-based approach, with you as a valued and pivotal part of this team. 
I completed my degree in Physiotherapy at Laxmi Memorial College of Physiotherapy in India. Since then I have worked at a number of integrated health clinics throughout Ontario. I have taken advanced courses in the McKenzie method, Mulligan movement with mobilization, concussion and vertigo treatments, and functional dry needling.
During your appointments, you can expect that I'll take the time needed to find the root cause of your concern or injury and then together, we'll create a treatment plan integrating the latest functional exercises. I'll bring a dynamic and varied approach to your treatment using a combination of hands-on manual therapy, cupping, joint mobilization, laser and ultrasound, followed by a customized home exercise plan and continual education. 
I grew up in India and am excited to have my family visit me in Canada more regularly. I have an 18-month old daughter and am enjoying being a father and watching my daughter grow and learn. Growing up I was always good at mathematics and loved to read and study math. However, it was my passion for helping and empowering people to contribute to their own lifelong healing that led me to physiotherapy. 
I'm looking forward to meeting you and being a part of the Peterborough community. 
What is your favourite quote?
"As you begin to think about all the things in your life you are grateful for, you will be amazed at the never-ending thoughts that come back to you of more things to be grateful for."
What sports do you love to play?
Bowling and cricket have been the two sports I love to play the most! I have played them for many years.