Empowering you to take an active approach with your health.
Specialized care at all stages of life in a family-friendly environment.
Your family's source for health information, injury rehabilitation and prevention.
• Active Approach
• Evidence-based
• Natural interventions
• Hands-on
• One-to-one
Welcome to Thrive!
The home of Peterborough's ultimate complimentary health team.
Our expert professionals provide evidence-based, hands-on, natural interventions with a comprehensive, personalized approach. If you are recovering from pain and injury, or looking to optimize your health and  performance, we can help remove the obstacles to better living.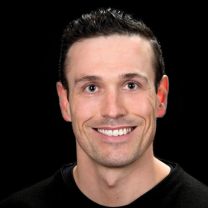 Dr. Brad Wild
Chiropractor, Co-owner
As a Family Chiropractor, my mission is to help people of all ages and stages in life to live to their optimal potential through chiropractic care. Whether it is relieving aches and pains or learning to be proactive about health and wellness, I strive to guide my patients toward their personal health goals. Read more…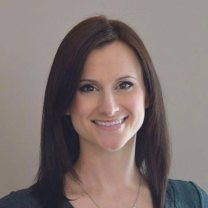 Dr. Sarah Wild
Chiropractor, Co-owner
I am committed to providing families with outstanding health care so that they can feel better, make healthier choices, and enhance their children's development. Whether it is recovering from pain and injury or pursuing optimal health, you can feel confident that you will receive comprehensive, professional care. Read more…
Expert Professional Care
Our team of highly qualified health professionals strongly believe in continuous education and training to keep up-to-date with the best treatment methods available. Our advanced skills ensure we can provide customized, intentional care as you work on your health goals.
Authenticity
What you see is what you get. Our families are your neighbours and we share your community. We understand the importance of being real, as nothing is more important than being able to trust your health professional.
Collaboration
Consistent inter-professional communication is often a missing link in health care. We are committed to building an integrative in-house team, complimented by our network of community partners.
Community Engagement
#lovelocal. We are raising our children in the same city as you are. We are dedicated to passionately supporting our local economy and providing leadership to the younger generations about healthy living.
Exceptional Customer Experience
Everything we do is about YOU. We strive to offer you a positive, vibrant, and family-friendly experience where you are comfortable to pursue your bigger picture.
Healthy Families
We know that there is no greater influence on happiness and peace than your health. It is up to us to be role models to the future generations by constantly investing in our body and mind. Start early. Continue always.
Better health. Better Living. Better World.
Testimonials
Dr. Wild has solved all my pain problems. He listens to his patients and provides outstanding service. He gives his patients stretching exercises that when used at home they provide ongoing relief. He has changed my athletic life and I am at 100% again.
Hours
Monday: 11am – 6pm
Tuesday: 8am – 1pm
Wednesday: 1pm – 6pm
Thursday: 8am – 6pm
Friday: 7am – 2 pm
Address: 250 Sherbrooke Street,
Unit 6, Peterborough, ON K9J 2N4
Phone: 705·775·9453
Email: info@thrivehealthptbo.ca
For your next appointment