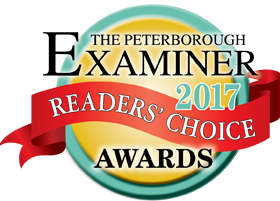 Welcome to Thrive!
We are a team of health professionals who are passionate about providing you with the best care and making your experience exceptional!
We know how essential your health is in keeping you doing the important things in your life, so we keep up-to-date with the best interventions for pain, injury, overall performance and wellness.
With ample free parking, a convenient location, online booking, direct billing, and a warm, family-friendly atmosphere, we hope to make it easy for you to achieve your goals.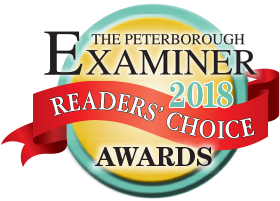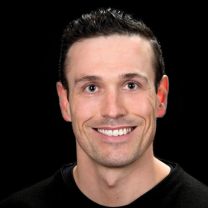 Dr. Brad Wild
Chiropractor, Co-owner
As a Family Chiropractor, my mission is to help people of all ages and stages in life to live to their optimal potential through chiropractic care. Whether it is relieving aches and pains or learning to be proactive about health and wellness, I strive to guide my patients toward their personal health goals. Read more…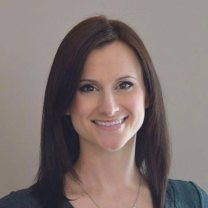 Dr. Sarah Wild
Chiropractor, Co-owner
I am committed to providing families with outstanding health care so that they can feel better, make healthier choices, and enhance their children's development. Whether it is recovering from pain and injury or pursuing optimal health, you can feel confident that you will receive comprehensive, Read more…
Dr. Sarah Campbell
Chiropractor
I am thrilled to be joining the team at Thrive Health Ptbo. I feel honoured and humbled to be able to partner with you in your pursuit of health and wellness. Being a chiropractor, my main focus is helping you achieve pain-free and optimal movement through addressing musculoskeletal Read more…
Lauralee Greenlaw
Physiotherapist Resident
Growing up just outside of Peterborough in the village of Lakefield, I threw myself into sports and activities to keep myself busy. I fell in love with volleyball in particular, playing competitively in high school and recreationally throughout university. My active lifestyle and love for sports  Read more…
Jaime Tattrie
Reg. TCM Acupuncturist, Reg. Massage Therapist
I am a TCM Registered Acupuncturist, Registered Massage Therapist, and a Social Worker. I am very excited to be part of the team at Thrive Health Ptbo. I am originally from Newfoundland and moved to Ontario about 20 years ago. I have always had  Read more…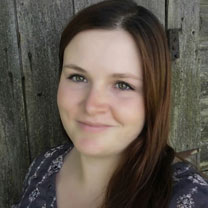 Leah Hoskin
Reg. Massage Therapist
Leah graduated from the Canadian College of Massage & Hydrotherapy in 2017 after two intensive years of training; she has a special interest in relieving headaches a well as numbness and tingling form postural strain. She enjoys treating all conditions and personalizing her treatments to the needs of her patients. Read more…
Expert Professional Care
Our team of highly qualified health professionals strongly believe in continuous education and training to keep up-to-date with the best treatment methods available. Our advanced skills ensure we can provide customized, intentional care as you work on your health goals.
Collaboration
Consistent inter-professional communication is often a missing link in health care. We are committed to building an integrative in-house team, complimented by our network of community partners.
Exceptional Customer Experience
Everything we do is about YOU. We strive to offer you a positive, vibrant, and family-friendly experience where you are comfortable to pursue your bigger picture.
Authenticity
What you see is what you get. Our families are your neighbours and we share your community. We understand the importance of being real, as nothing is more important than being able to trust your health professional.
Community Engagement
#lovelocal. We are raising our children in the same city as you are. We are dedicated to passionately supporting our local economy and providing leadership to the younger generations about healthy living.
Healthy Families
We know that there is no greater influence on happiness and peace than your health. It is up to us to be role models to the future generations by constantly investing in our body and mind. Start early. Continue always.
Better Health. Better Living. Better World.