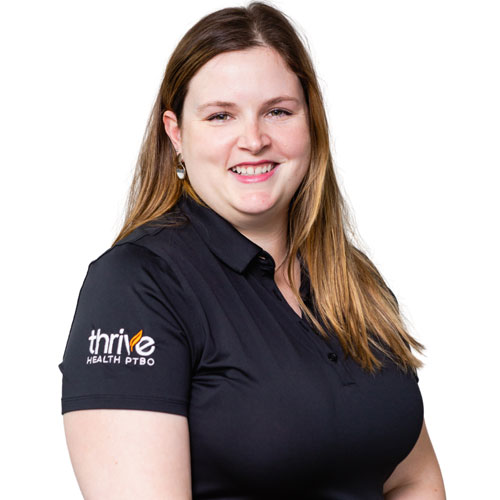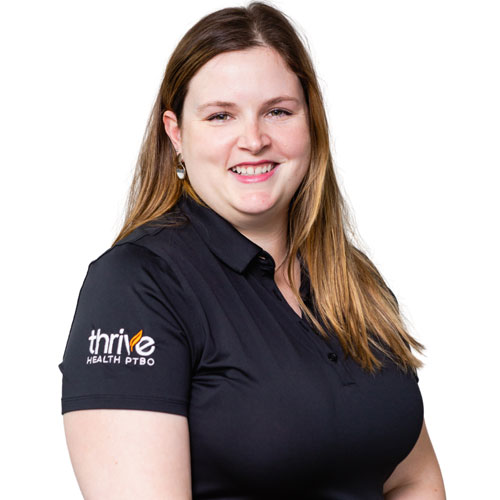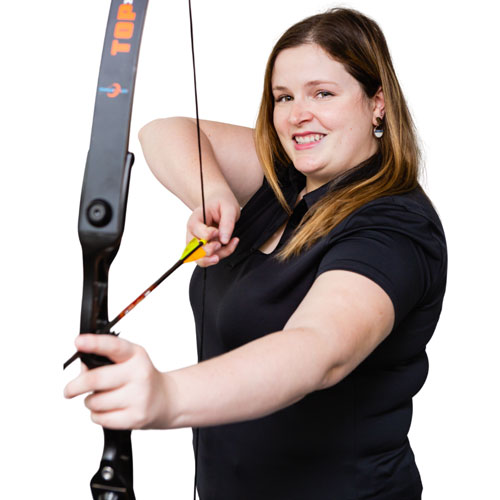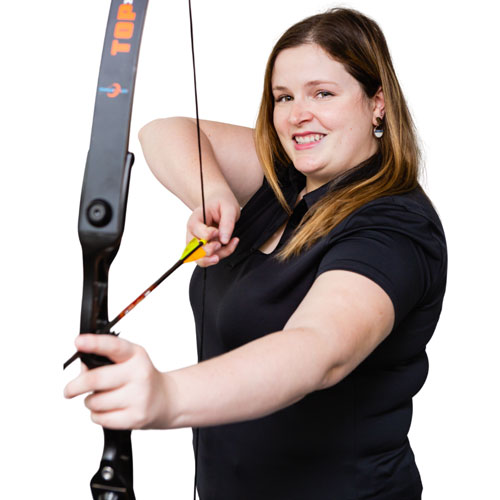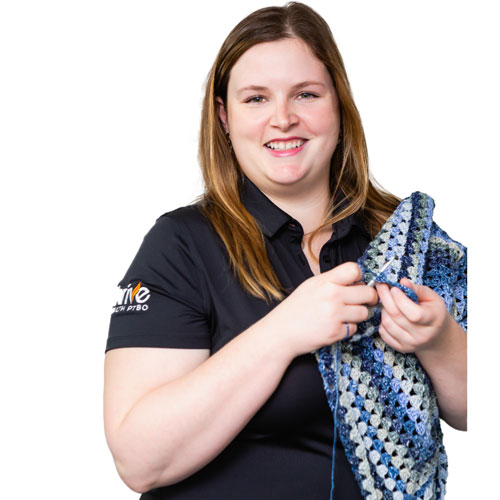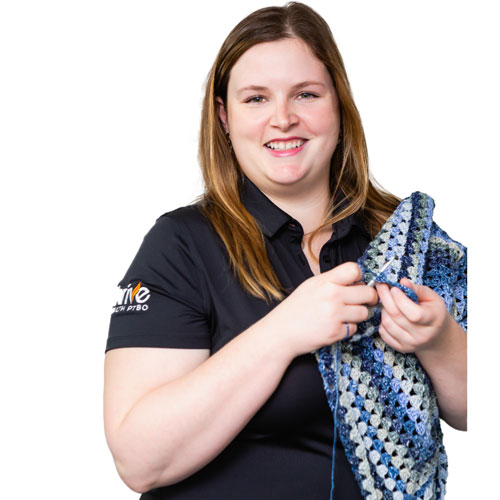 Leah Hoskin
Registered Massage Therapist
If you're anything like me, you value helping others and you have a lot of hobbies! My goal as a massage therapist is to help you stay in tip-top shape so that you can continue doing what you find most important.
I started my massage therapy career as an Equine Massage Therapist. However, I quickly learned that horses live in cold barns and that it's the therapist's responsibility to go to THEM for each appointment. While I loved caring for horses, I quickly realized that massage therapy on humans is far more practical… with much better climate control.
I enjoy working with all types of conditions and people, but I have a passion for, and additional training in, Prenatal Massage. I pride myself on creating a relaxing, non-judgemental space to support pregnant people through a time when their body is going through so many changes.
I am also in the process of completing a Lymphatic Massage Certificate so that I can better support patients who have had surgeries or cancer.
Outside the clinic, anything your granny does, I probably do too. Only, likely with a little more sarcasm (or not… I don't know your granny). I love crafting…whether it's knitting, painting, cross-stitch or sewing (and no, I cannot hem your pants). I am also often found curled up with a good book.
Don't write me off as soft though, my other favourite hobbies are target shooting, archery, foraging and kayaking.
What's your superhuman talent? 
Picking the one item with the defective barcode.
Favourite quote?
"The mind is not a vessel to be filled, but a fire to be lighted."
If you could have dinner with 1 person, dead or alive, who would it be and why?
Given the options, I would definitely pick alive! This is a tie between Levar Burton and Hank Green.
What's one thing your patients can always talk about?
Your pets! I always want to hear about your pets. Bonus points if you bring pictures!