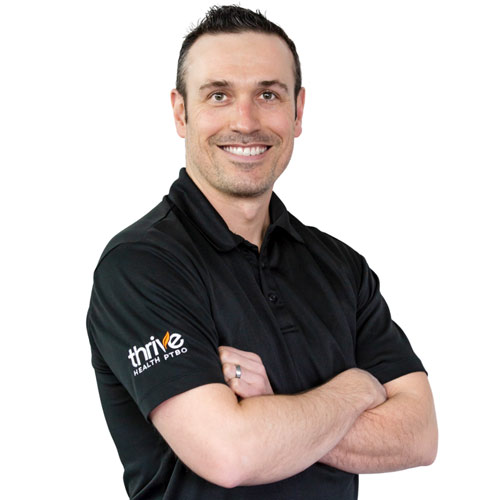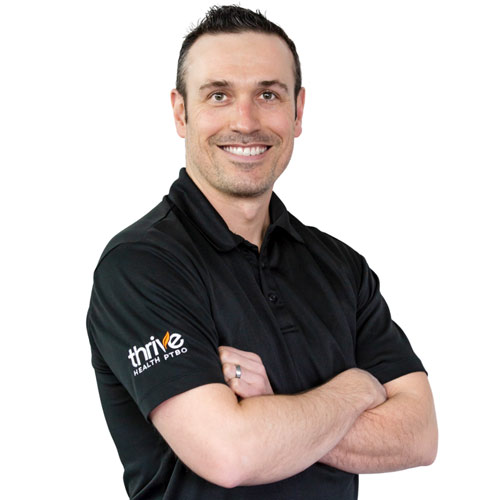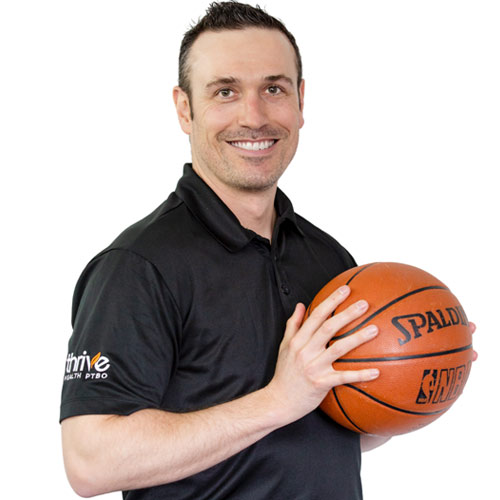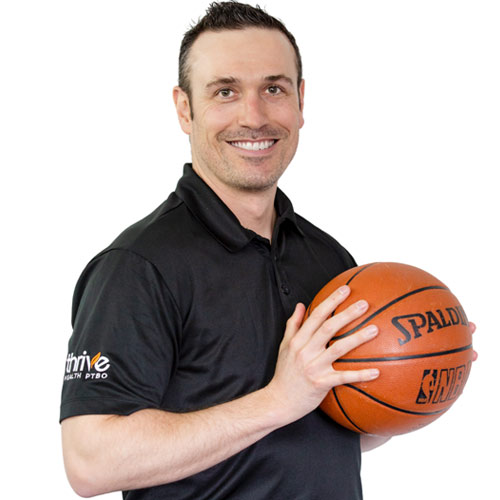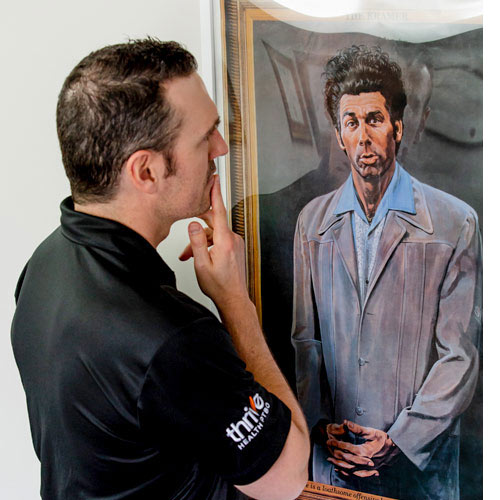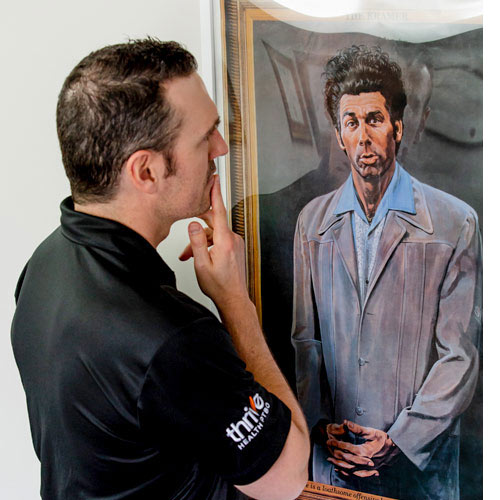 Dr. BradWild
Chiropractor, Acupuncture Provider, Co-owner
Growing up, I knew nothing about chiropractic or the concept of natural health and wellness. Like many people, I sought medical advice for illness, injury and pain; and as an athlete, I had my fair share of injuries!
I was first exposed to chiropractic as part of a co-op program while I was completing my degree in Human Kinetics. It was during this experience that I began to understand the concept of working to improve health and being proactive about preventing issues.
This was such a contrast to the concept of healthcare I grew up with! While at the time it felt so different, now it is such a normal part of my everyday life and something that I'm grateful to be able to share with my patients and the Peterborough community.
Like many young athletic chiropractors, my initial goal was sports management and to work for a sports team. This quickly changed. While I still love treating youth and adult athletes, I have so much fun helping young kids. With my own young family, I see firsthand how our bodies are meant to move all the time (and I mean ALL the time!).
Movement is what we are designed for. It is also how we feel and function at our best.  Unfortunately, that's the opposite of what we see with so many kids and young adults nowadays.  Their schooling, work, leisure and social activities all revolve around sitting and screen time.
The best part of my job is being able to share how movement, strength, and all the other components of health impact our ability to feel and live well. Whether it is an infant's first adjustment after birth, enhancing performance goals with a competitive athlete, or helping an older adult maintain an active lifestyle by improving their balance and gait, I truly believe chiropractic care can be an asset to all individuals.
I was born and raised in Peterborough and played for the Tigers growing up. My hobbies have changed slightly with the addition of my children…traditionally I love running, camping, and going to the gym, and in my spare time in the summer you could find me at the Riverside Ball Diamonds. However, I am currently being trained on how to dance, play with doll babies, and construct pig-tails on a moving target!  Life is all about learning new things. 🙂
My goal during your appointments is that you always leave feeling listened to, cared for, and encouraged. I look forward to the opportunity to help you expand how you think about your health, lifestyle, and your future so that you can keep living your best life!
What is something everyone does NOT know about you?
When I was 12, I competed in an Ontario Hit, Run and Throw competition. If you're not familiar, this means, I had to hit a ball the farthest I could, then throw a ball, in a straight line, the farthest I could and then to top it all off, run the bases the fastest I could. After winning 2 local competitions, the other finalists and I were able to go and compete in the Skydome! After watching a Blue Jays game, I went down to the field and competed against some abnormally large 12 year-olds where we lost quite badly.
What's your superhuman talent?
I often use made-up words in my dialogue which my wife teases me about and my children are picking up.
What do you love most about your team?
I LOVE their positivity, willingness to help people, their passion for their careers and that they love working as a TEAM.